LOOKING FOR AN ARCHITECT IN BRISTOL?
MAXIMISE YOUR PROPERTY'S POTENTIAL WITH TAILORED DESIGN SERVICES BY AN ARCHITECT IN BRISTOL.
As an architect in Bristol, my services cover many types of projects including house extensions, internal reconfiguration, garage conversions, garden studios, granny annexes and many others. I take care of all aspects of the design process, which includes an initial consultation, the site survey and production of existing plan drawings, the design work and the planning permission and building regulation applications. Some examples of my work as an architect in Bristol can be seen here.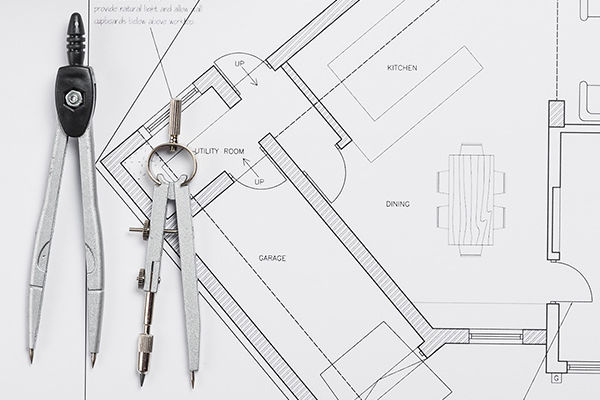 As an architect in Bristol, I provide Land Registry Compliant Lease Plans to property owners, solicitors and agents in full accordance with Land Registry Guidance for flats, shops, offices, houses, lands etc.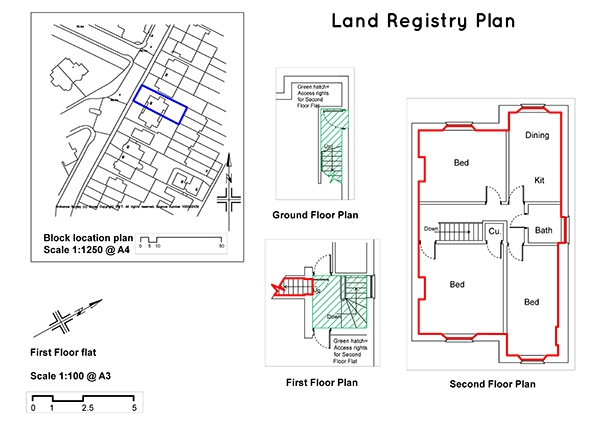 My name is Paola Scaccianoce and I am a qualified Architect (ARB registered) from Italy based in Bristol. As an architect in Bristol, I work freelance but also collaborate with architectural practices and architects. My projects to date have mainly been in the Bristol area but I have also completed projects throughout Italy.
I specialise in designing home extensions, internal reconfigurations, renovations and garage conversions. I take care of all aspects of the design process, which includes an initial consultation, the site survey and production of existing plan drawings, the design work and the planning permission and building regulation applications. 
During my career, before deciding to work as an architect in Bristol, I undertook studies in sustainable and eco-friendly architecture and consider it important for buildings to have as little negative impact on the environment as possible.
Although I am primarily an architect in Bristol, I have also been a freelance photographer for 12 years and specialise in architectural, interior and garden photography. I shoot mainly for architects, garden designers and construction companies. Examples of my work can be viewed here.
Please get in touch if you would like to discuss your project in more detail. I offer a friendly, fast and efficient service and put all my energy, enthusiasm and creative ideas into the projects I take on.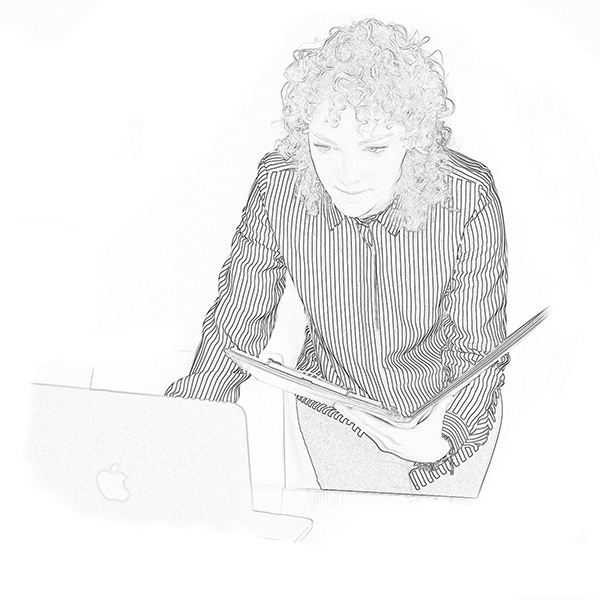 BRING YOUR BUILDING PROJECT TO LIFE WITH AN EXPERIENCED ARCHITECT IN BRISTOL.
Craig
This was the second time Paola has helped me. Again did a fantastic job and I would highly recommend her and use her again for my future projects.

Dermot
Paola was recommended to us by one of her professional colleagues to assist us with the partial reconfiguration of the top floor of our Victorian semi-detached house. The project involved the removal and re-instatement of walls, ceilings, floors and roof supports to provide an enlarged bedroom with new en suite facilities and a refurbishment and enlargement of the existing family bathroom. Paola provided us with excellent, relevant advice on the design, technical and structural aspects of our project. Aside from the expected challenges associated with renovating a 150 yr old property, our builder had no difficulty interpreting Paola's drawings & plans (detailed construction drawings were not necessary) to provide us with the solution we had expected.

Giuseppe
I hired Paola to be in charge of designing the interior of my three high street shops (Milan, Taormina and Catania). I am extremely happy with the work she has done. She really gives attention to detail and has done a fantastic job!I would absolutely recommend her to anyone I know.

Jack
We are very pleased with the work Paola has done on our house in Portishead. From beginning to end she has provided an excellent service. At our first meeting she suggested some interesting ideas and alternatives which we hadn't thought of. The design process all went very smoothly and Paola was able to guide us through all the various applications. What really stood out for us was the way she was able to help us visualise the design layout she had in mind, which we are now very happy with!

Roberta
Paola designed my dental surgery and I couldn't be happier with the result! It far exceeds what I had envisaged. She managed to create an overall design that works perfectly, always answered promptly to all my queries and provided a very professional service the whole way through. Highly recommended!

Phil
I hired Paola back in September 2018 soon after buying my house as I wanted to make some changes to the layout. She quickly understood what I had in mind and suggested some great ideas to create a big open space with a nice modern feel. I would highly recommend her.

Dave and Julie
Paola is extremely professional. Has a very friendly approach. She listens carefully to your requirements and is very prompt and thorough with her replies. Her work is very detailed and very carefully explained. I would recommend her to anyone. A pleasure to work with.

Jamie
Paola produced the plans for my single storey extension and reconfiguration of my kitchen/dining area. Paola provided us with great design ideas and excellent support throughout the planning process. Paola is a great person to work with; very personable and patient (a virtue when 2 people can't agree on a kitchen layout!). We hope to start the build in July 2020.

Neil
Thank you Paola for all the hard work you put into our design as we didn't have a clue what was involved in the planning side of things. We can't wait for the builder to start now! Thank you for the lovely design you have created for our home. From Neil Caroline and Anna

Ben
First rate. Meticulous complete service for my extension project. I would definitely use Paola again.

Ali
We hired Paola after considering a number of other local architects as she was extremely personable and professional, very competitive on price, but above all really looked to understand our requirements and offer a number of potential solutions for our job. Paola has excellent technical knowledge and explains things simply and clearly. She provided great guidance on local procedures and rules which allowed us to get the most out of our property refurb and rear extension. Paola was very supportive throughout the design and planning application process, and always provided plenty of options and recommendations – never being pushy. Her work is very professional and thorough. Any queries that were raised by us, building control, or our contractors were answered promptly and fully. Paola took the stress out of the design and application process for us, and we would highly recommend her to anyone in need of a design and architectural consultant. We are hugely pleased with the result!

Mil
Paola is extremely professional. We communicated my requirements to split the titles for three apartments in one block by email. She listens carefully and is very prompt and thorough with her replies. Her work is very detailed and very carefully explained. I would recommend her to anyone as I was very pleased with the result.

Seth, Michelle and Chris
Paola assisted us with a C3 to C4 change of use planning application. We were confident that we could write the application but needed someone to make the associated drawings and plans. Paola was generous of her time on her initial site visit and was very patient and helpful while we talked through our initial ideas. She then measured up for the plans. In our next meeting Paola helped us finalise our ideas and then worked on the drawings. She then made some adjustments following initial feedback from the planning officer. Throughout the process Paola was friendly, positive and communicated well. She provided exactly what we needed.

Drew
Paola measured up my property to produce a lease plan for a deed of variation. She was very responsive and professional, and carried out the survey on very short notice, issuing the plan to me two days later.
The overall cost was far cheaper than any other company I had quotes from. I would definitely recommend Lumio Designs and hope to work with Paola in the future!

Billy
We contracted Paola to produce a plan for our property in order to update the lease. Paola responded promptly to our request and produced an accurate plan. The plan subsequently needed to be updated and again this was done promptly and at very short notice. We have been very happy with all aspects of the job, and will happily supply a reference.

Anna
We asked Paola to help us to design a new kitchen extension and she worked with us through to planning permission and building regulations. Paola came up with some great ideas and supported us as we navigated the planning permission process. Communications were easy and quick, mostly via email and on Zoom and we would be happy to recommend Paola.

Craig
From the initial conversation with Paola, we knew we we're going to engage with Lumio. This was our first time undertaking a build and she was superb throughout the process, from initial consultation and design, through to submission of plans and the subsequent alterations. I would not hesitate to recommend her services.

Gill
Paola was very professional & friendly. She measured and produced plans for separating two properties on our land to be registered at the Land Registry. I highly recommend her.

George
Visited site and got our plans drawn up the next day at almost 0 notice. Amazing service, will definitely use again.

Michael
Paola was a great help with the plans for our kitchen renovation/extension project. Very clear communication, super-fast responses to our queries, and walked us through the planning and building regs procedures.

James
Really happy with Paola's designs for our single storey extension. She was always speedy with her response and clear about the design and planning/building control process. Came up with some really great ideas which we hadn't consider but incorporated into our plans.

LOOKING FOR AN ARCHITECTURAL PHOTOGRAPHER?
Although I primarily work as an architect in Bristol, I also specialise in architectural, interior and garden photography and have over 12 years experience providing creative shoots for architects, interior and garden designers and also for construction companies, engineers and private clients.
DESIGN YOUR DREAM HOME WITH THE HELP OF A PROFESSIONAL ARCHITECT IN BRISTOL.
 *Free in Bristol area only (6 mile radius)
Looking for an Architect in Bristol?
 *Free in Bristol area only (6 mile radius)